I got a great deal on some chunky Wool-Ease, so I thought I'd whip up a sweater for myself. I started this Monday, the picture is from last night.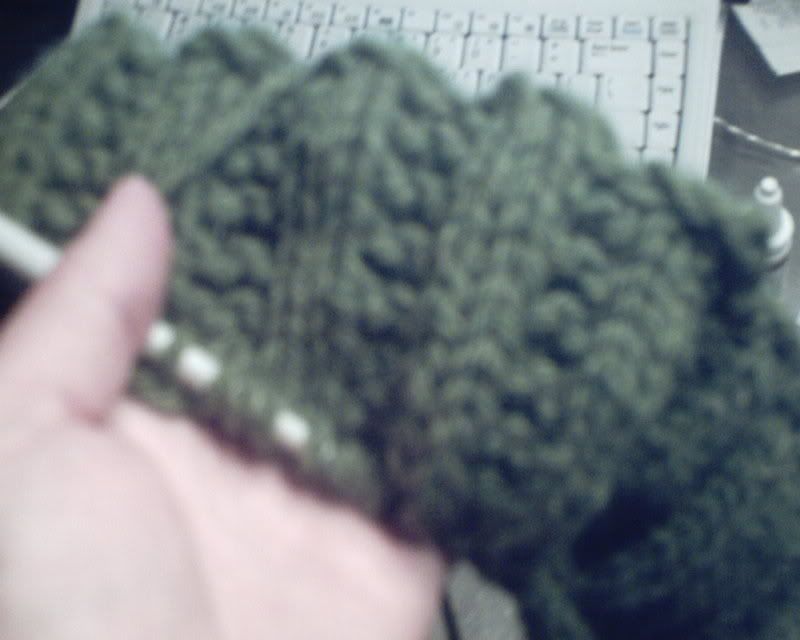 Chunky wool + big needles = fast sweater, I suppose. It's my own pattern, so fingers crossed that it turns out okay. Damn, I need a better camera.
The signups for the Dr. Who/Torchwood swap close tomorrow, so I'm looking forward to getting my partner and getting my craft on. I've already gotten a full page of craft ideas, and I'm starting a little preliminary post-stalking to get an idea of anything that would go over universally well.